Seismic Exploration of Mined-out Area
Mined-out area is caused by the artificial digging or natural geological movement. Theexistence of mined-out area makes the safety of the mine safety production under a lot of problems. People and equipments are likely to fall into themined-out area and bring damage and loss. Therefore, how to explore underground mined-out area and know the morphological characteristics and condition of goaf caving space etc. become the key technical problems now.
For solve this problem, in Jan, 2015, one of our customers used our high-precision (32-bit ∑-△ADC) distributed land seismograph(Model:GS101) to explore underground mined-out area.
Testing Purpose:
Delineating ore zone of mined-out area distribution and provides information about geological hazard degree, offer the basis for government decision-making.
Testing Parameters:
| | |
| --- | --- |
| Channel | 48 channels |
| Sampling Rate | 0.5ms |
| Channel Space | 3m |
| Shooting Space | 3m |
| Offset Space | 15m |
Data Processing:
DZ1 line seismic horizontal stacking timesection

DZ2 line seismic horizontal stacking timesection

DZ1 line CTsection
DZ2 line CT section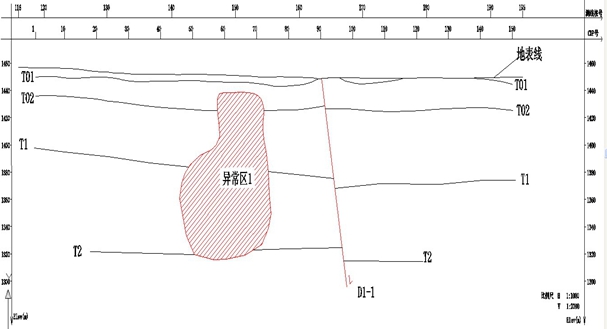 DZ1 line seismic geological interpretation section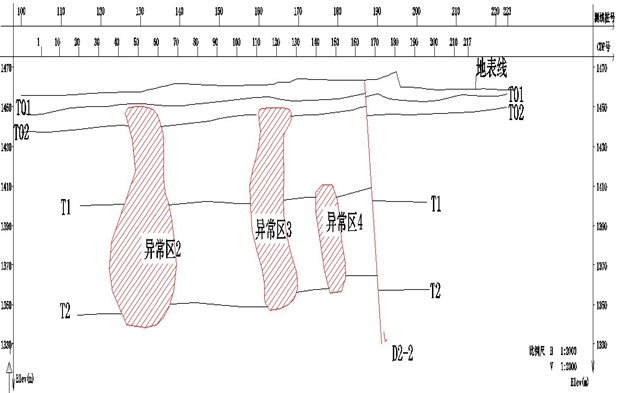 DZ2 line seismic geological interpretation section